Bridgewater Canal, Leigh to Worsley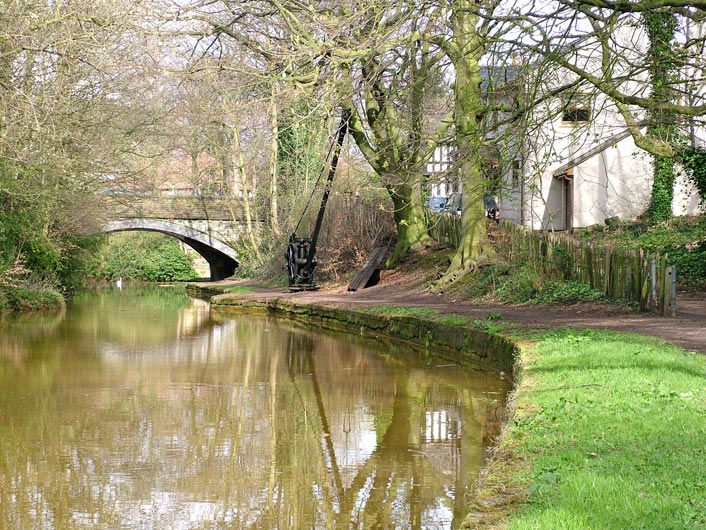 | | |
| --- | --- |
| Old crane and Worsley bridge (Bridge 52) | Image #: 57 |
| 3 user comment(s) below:- | [Leave a comment] |
Comments by Keith Appleton, 5th May 2009

Your images are excellent and is informative to me,and soon i
and three others friends will be cruising the Cheshire Ring.
Very good site,Thanks
Comments by Jon Pia, 9th May 2013
My favourite shot so far, good composition.
Comments by HughLupus, 27th May 2014
Not so sure about it being an 'old' crane as it might still be operational. A long time ago when I was at school, I was told this crane would be used if there was a canal breach, and it could put a board in the canal at this point to stop all the water flowing away down the breach...I guess it s still 'working' in case of emergency.